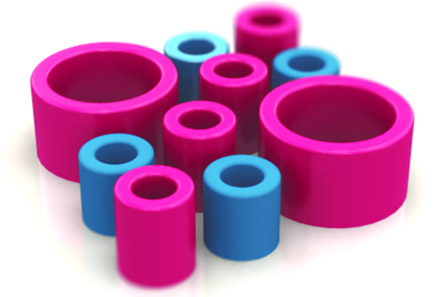 Welcome
Printcalc calculates the percentage of CMYK and Spot Colour coverage of your .pdf, .eps and .ps files.
At only £1 per document (up to 5 pages) it is a cost effective way to help calculate how much ink your files are costing you.
Register now for £1 free trial credit

Printcalc has just been updated!
What's new?
Updated PDF Processing to support Transparency, providing more accurate results.
Updated Data Privacy Tools (GDPR compliant!).
Added Security, PrintCalc now runs over a secure SSL connection.
Files can now be converted to CMYK before processing.
Files can now be converted to Grayscale before processing.
API available (by request on annual agreement), please contact us for more info.